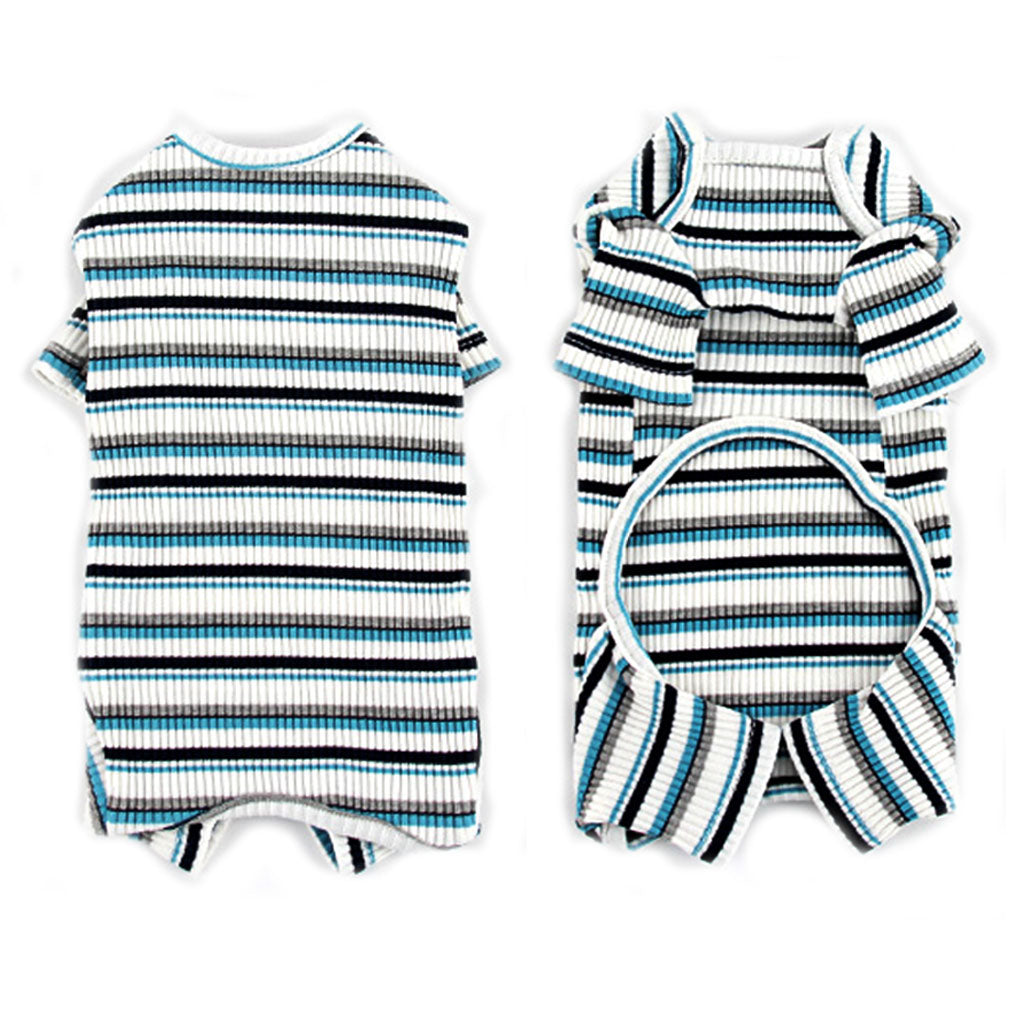 In The Sky Cloud 9 PJ's
Comfy and light as a cloud, PJ's for warmer weather. The material pattern is a dark blue/light blue/white stripe, these pajamas are very soft and stretchy so they are easy to put on and take off. Right now we are just stocking XL and 2XL sizes. Please measure your dog to make sure you choose the correct size.  Both the models in these pictures are wearing 2XL size. For more information on the model's body dimensions check out the FAQ page.
Note** The dimensions below are the garment's measurements. This is stretchy material so this item will also fit dogs slightly bigger (+/-2cm) than the measurements below. 
Size  Back length    Neck         Chest girth
XL    14.6"/37CM  12"/30CM   17.3"/44CM
XXL  15.7"/40CM  13.4"/34CM  19.7"/50CM
* PRODUCT NAME: In The Sky Cloud 9 PJ's
* TYPE: Pajamsa
* BRAND: Griffin's Haru
* ORIGIN: China
* MATERIAL: Cotton, Spandex
* WEIGHT: XL 80g, 2XL 90g
* SIZE: As per in the description
* COLOR: Blue